YouTube is the largest online video-sharing platform in the world. It's a fantastic video resource to entertain, learn, and express your opinion. Web developing are no exception – there are tons of valuable tips and tricks shared by experienced and knowledgeable developers for free. If you want to boost your web development career, it can be rather difficult to decide where to start. Sure, you can attend numerous courses, which will cost you some money, but we have a better idea for you – to learn web development using the free YouTube resources available online. Here you have free access to a vast collection of video tutorials to get web development skills and knowledge without leaving your home. Web gurus are glad to share the basics and latest trends.
Nathaniel Dodson is a web designer and celebrity-style portrait photographer. At the age of thirteen, Nathaniel came up with an idea to start a new business every year. He wanted to present his businesses online and started researching website builders and web design tools. And that's when he discovered Photoshop and started practicing. A few times a week, Nathaniel uploads videos where he shares Adobe tips and tricks.
Level Up Tuts has a huge amount of videos and tutorials. The moto of the channel is "Become a better Web Developer". And that is exactly what it is doing. From basic tuts to in-depth guides you get everything here.
Awesome stuff: Meteor, Magneto, Drupal, Sketch, JS frameworks … and more.
This channel is full of great stuff. Tutorials for beginner and advanced guides for experienced developers. Check it out and learn fast with this channel.
Awesome stuff: JS frameworks, CSS Layouts, Responsive Design, Nodejs
If you like JavaScript and JS frameworks this is a channel for you. He creates really nice apps always interesting to watch his tutorials.
Awesome stuff: Firebase, JavaScript, Angular, Vuejs, React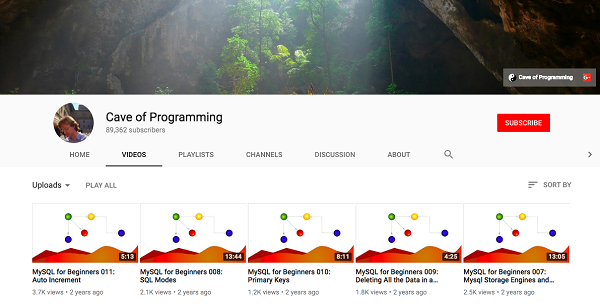 This channel is focused on computer programming (mostly!) tutorials, especially Java. All code is typed and explained live. Whether you want to learn how to write code from scratch or you want to master your existing skills and abilities, you will find the channel useful enough.
You will find the tutorials on multithreading in Java, from the basics to advanced topics, a series of tutorial on Java Swing (desktop and applet programming) taking you from beginner to expert, a guide to Java programming for beginners.
6. Adam Khoury (Developer Training & Programming Courses)
With coverage of JavaScript, PHP, SQL, HTML, CSS, ActionScript and other technologies, this channel has been running for nearly ten years. The channel is solid in JavaScript with over 100 videos dedicated to the technology.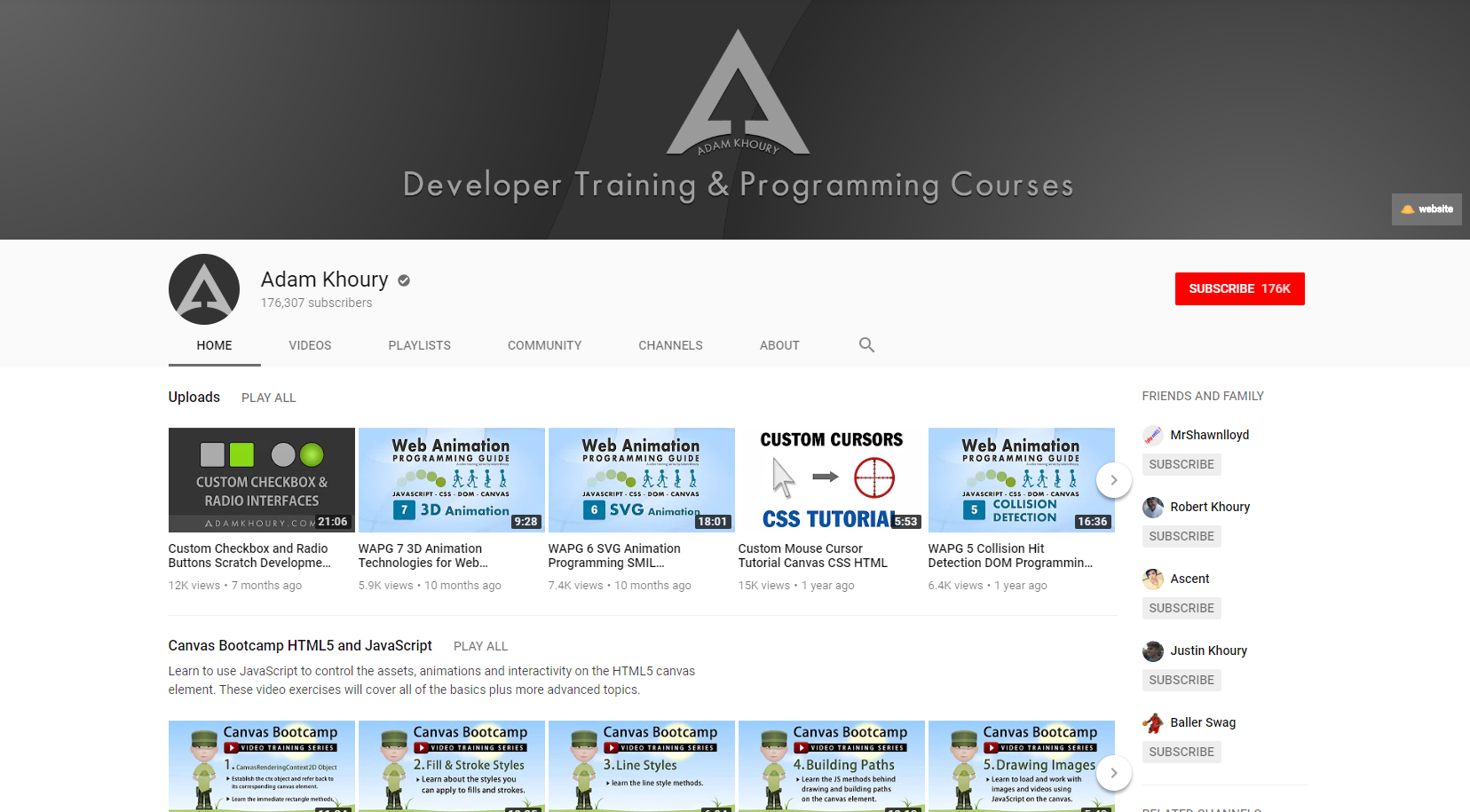 Best YouTube videos for developer training and programming courses:
As one of the most popular browsers today, it makes sense to keep up with the peeps from Chrome. In addition to Chrome-specific news, the channel also covers broader issues relating to web development. A few examples below.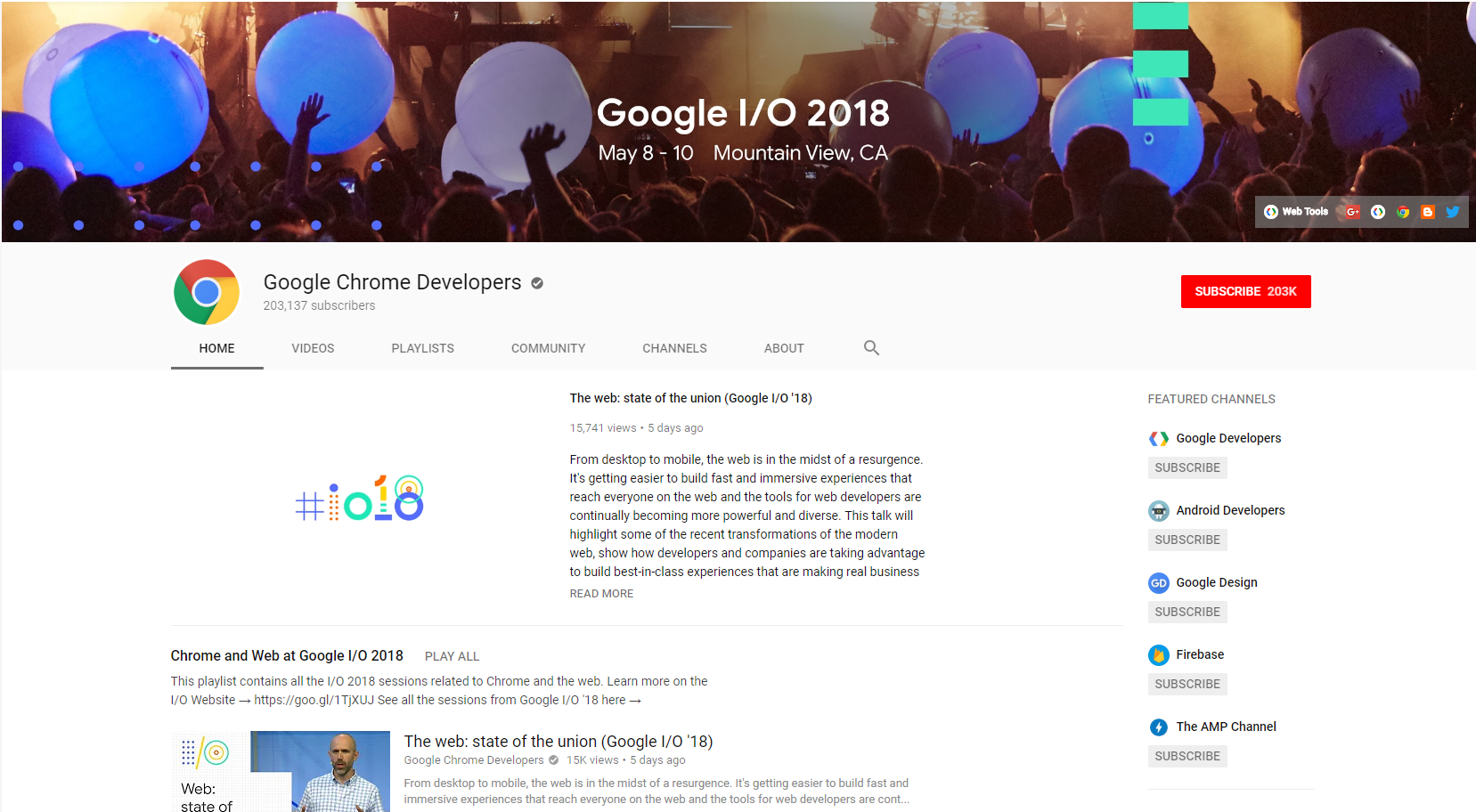 Best YouTube videos from Google Chrome Developers:
8. LevelUpTuts (Become a Better Web Developer)
Open up your notebook when you visit this channel – it is a pure tutorial experience. If you are the kind of the person, who likes to take 15-30 minutes a day for professional development, check this channel out.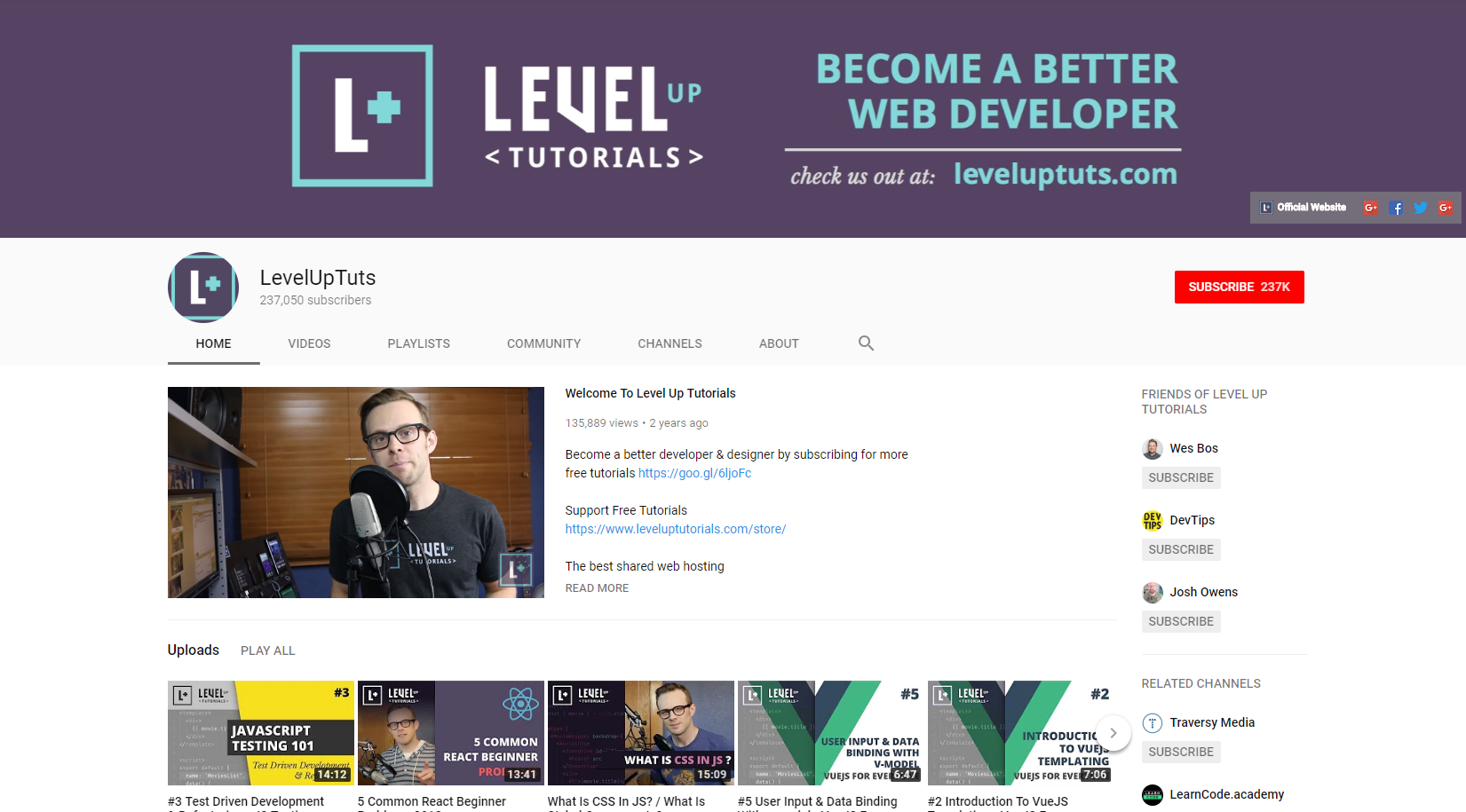 This channel stands out for its technical breadth and depth with step by step demonstrations. You'll even find a few tutorials covering Sketch, a popular design tool.
Best YouTube videos on LevelUp Tuts:
JREAM regularly provides programming courses with many topics there that you can learn, covering both front-end development (CSS, JavaScript, jQuery, Gulp) and back-end development (PHP OOP). Sometimes there are also videos on useful tips, such as advice on writing good code and new topics such as Windows 10.
Things you can learn: CSS, JavaScript(NodeJavaScript, jQuery), PHP, MySql, Design (Photoshop, Illustrator).
A channel that can help you become a Pro web developer, with topics ranging from the basics to what is emerging today – all about web development. You will learn the basics of HTML, JavaScript fundamentals, jQuery, CSS, and Modular JavaScript or ES6 Cheatsheet. There are also tutorials on how to use multiple Pro WebDev tools.
Things you can learn: HTML, CSS, JavaScript (including Node.JavaScript, Angular.JavaScript, Backbone.JavaScript), Server Administration, Deployment Strategies.
11. The New Boston
The New Boston is the go-to hub for finding new videos in the languages you're working in. With over 2 million subscribers and almost half a billion views, don't take our word for it. If you want to learn to code back-end software apps, this is the place to do it.
source: https://www.hongkiat.com/blog/web-dev-youtube-channels/ , https://interestingengineering.com/11-top-youtube-channels-that-teach-you-how-to-code